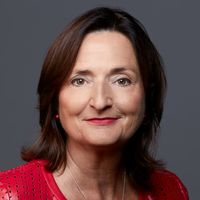 Director / Franchise Expansion Department / Representative BFW Switzerland
Prof. Veronika Bellone
Prof. Veronika Bellone has been in the franchise business since 1986. She started as a franchise manager at Cosy-Waschanlagen GmbH in Berlin. In 1991, she founded her own franchise consultancy in Switzerland. She is also a professor at the University of Applied Sciences and Arts in Northwestern Switzerland in the Marketing and Entrepreneurship Department and at the Lucerne University of Applied Sciences and Arts with the topic of franchising in the CAS Services Marketing. As an expert, she coaches entrepreneurs as part of the SwissStartup Challenge.
Veronika Bellone regularly publishes specialist books on marketing and franchising topics and gives lectures on these subjects in Switzerland and abroad. As a pioneer and initiator of Greenfranchising, she started the Greenfranchise Lab® project together with her business partner Thomas Matla as well as conceived the Greenfranchise Award.
Not only do Switzerland and Germany have strong mutual ties as investors, but they also cooperate closely in the areas of education, research and innovation. I am pleased to be able to contribute to the promotion of mutual relations at the level of franchise expansion, and to do so in an institutionalized way through the BFW. I see the BFW as an important hub for open communication about the opportunities and risks of cross-border growth of franchise systems.